Get in Here!
Gurley St. Grill is one of Prescott's favorite informal restaurants to come in and grab a light fare, enjoy a cold beer at the bar, or celebrate that special family gathering. The historic brick building was originally the Mulvenon Saloon, which was destroyed in the Great Fire of 1900 that leveled most of downtown Prescott. Many of the bricks were reused, and you can spot a few of the charred ones throughout the interior of the restaurant. At the turn of the century, the upstairs rooms were comfortably furnished and rented by the hour or the day. Today, they serve as private banquet rooms to accommodate small and large parties. Whatever your craving, come on into the Grill. We'll cook it up fresh for you!
Recipient of the EXCELLENCE IN DINING award, from the Prescott Chamber of Commerce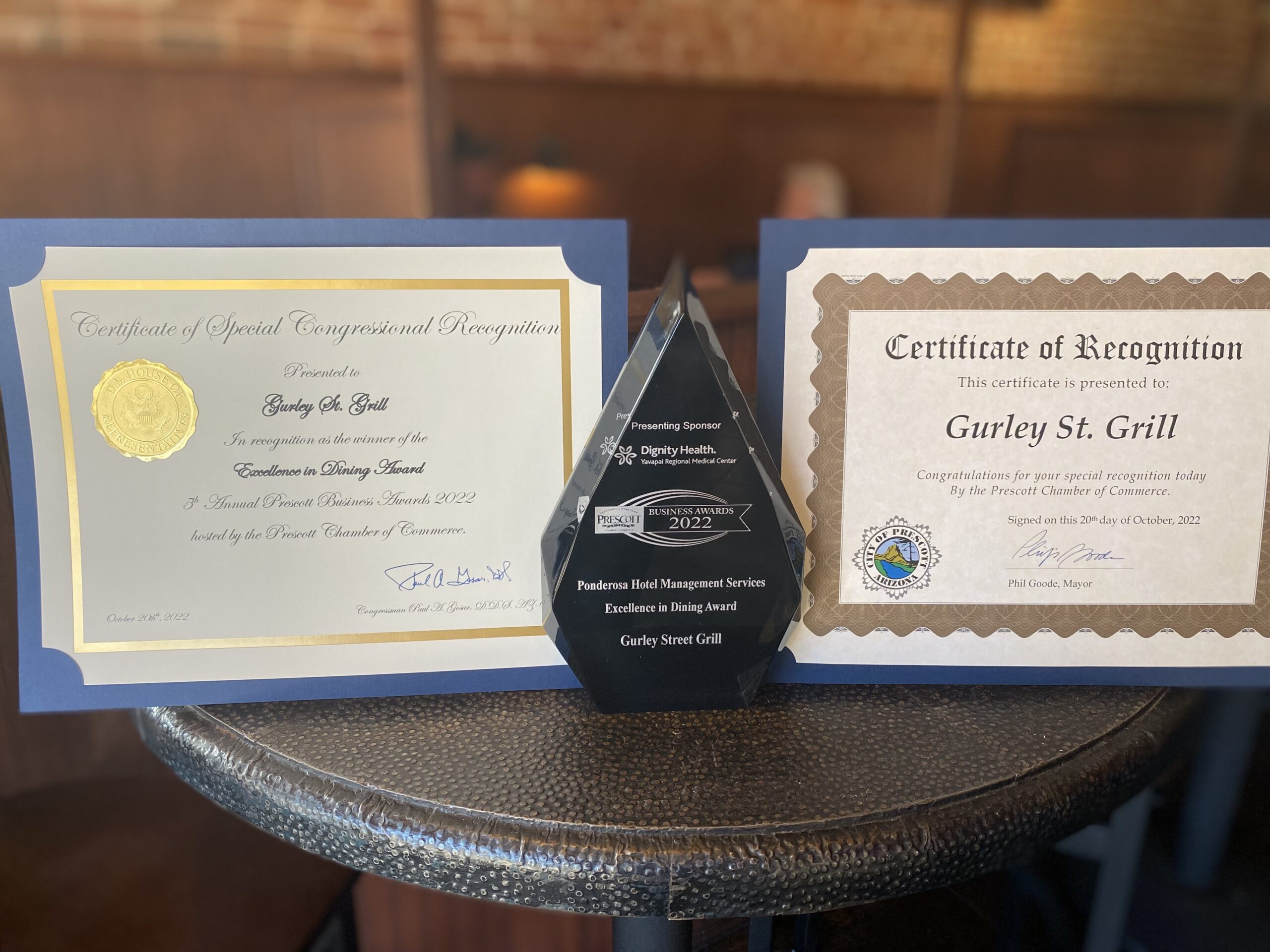 Prescott's Neighborhood Bar & Restaurant
Ask About Our Every Day Specials!
Lunch • Dinner • Happy Hour
Open Daily at 11am
Pub fare from burgers & beers to pastas & salads!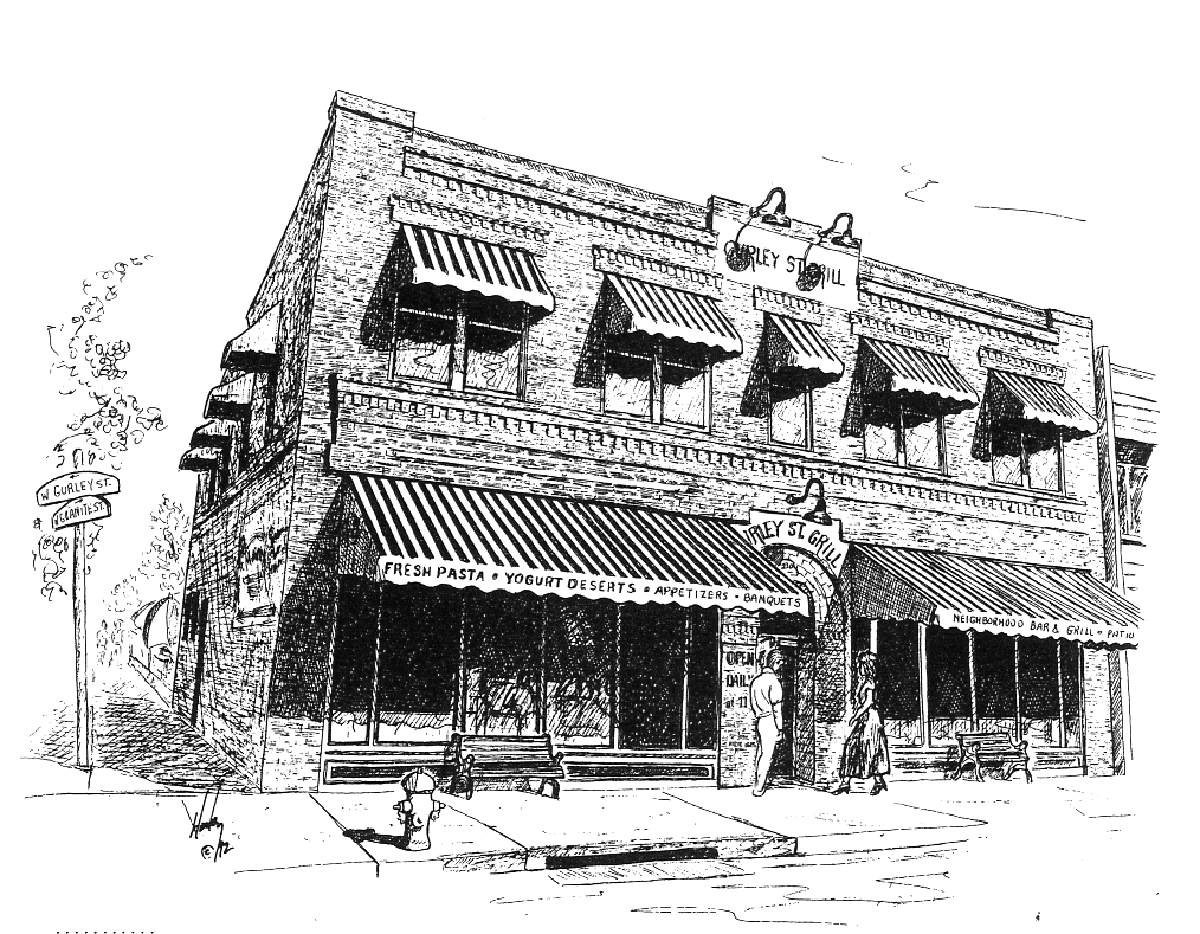 Banquet Rooms
We love parties! From holidays to birthdays or a private business meeting, our charming historic rooms are the perfect place to hold your event. Choose from three private rooms upstairs above the restaurant. Great for small and large parties, all three rooms can be rented and accommodate up to 150 people. We have standard banquet menus you can review here, or let's sit and customize entrees for you!